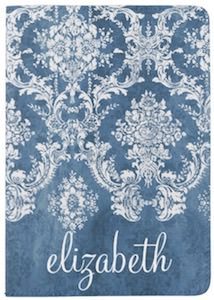 Your passport deserves a cool cover and this damask pattern passport cover. The cover has a blue background color with on it a white damask pattern and the same design can be found on the front and the back and on the front of the passport holder, you can have your name printed so that it is really easy to see what passport is inside the holder.
It's a strong water resistant cover that gets you peace of mind while making your cover stand out.
Now traveling will be extra fun as you have a cool looking passport and don't have to worry about it to much.