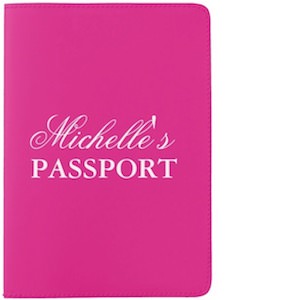 If you like pink and want to protect your passport then you should check out this personalized pink passport cover.
The passport cover is pink and on the front, it will hold your name just like the picture says "Michelle's" and below it the text says "passport" and even that text you can change for free.
A passport cover like this just makes you passport look amazing while keeping it protected from harm and you will notice that finding your passport in a stack of passports will be a lot easier.