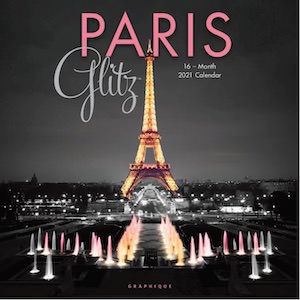 Now you can have this 2021 Paris Glitz Wall Calendar on your wall and feel closer to the amazing French city no matter where you are in the world.
The calendar brings a new photo every month of 2021 and these picture are from all around Paris. And the photo's are really cool as they are black and white picture with color details.
Besides having a really cool new photo every month they also have a great calendar grid with lots of space for you to write appointments and stuff and all the big holiday are already filled out for you so that you never have to wonder whehn things are happening around the year.