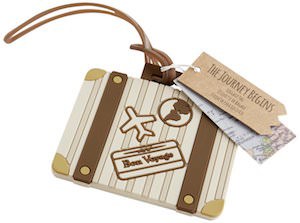 What kind of luggage tag would look best on your suitcase?
I think one that actually looks like a suitcase like this one.
This luggage tag looks like a tiny suitcase made from rubber with on it stickers and even a plane. It also holds a card with your info on it witch is placed behind a protective window.
Now your suitcase does not have to worry about getting lost any more because this luggage tag will help it find it way back to you.