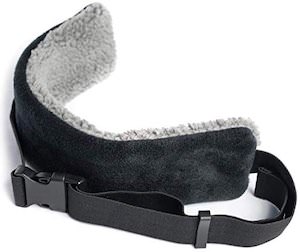 Now there is the Seatsleeper Strap that makes traveling and sleeping so much better.
If you fell a sleep in the car or airplane then you know that your neck will hurt if there is no support and that is where this strap comes in handy.
Just slide it around the head rest and put your head inside it and you will be so much more comfortable and it is adjustable in size to fit almost perfectly on almost any headrest.
Traveling will be so much better as you can sleep without having to worry about hurting your neck.