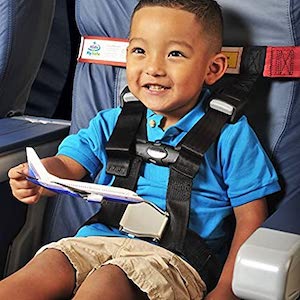 When you want to take you child on a flight then check out this Child Airplane Travel Harness.
This harness is easy to install on an airplane seat and one person can do it easily do it in not time at all.
The child harness will slide over the seat backrest and connects to the normal seat belt and that will secure you child securely.
No need to take a car seat into the plane because this harness is so much easier and works really well.
The Cares safety restrain system is made for children ages 2 – 4 and I am sure that it will make traveling by plane so much better.