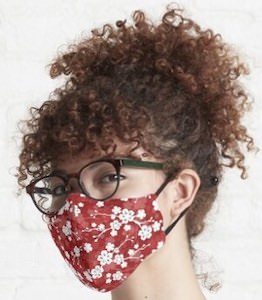 Now you can look great while being protected by simply getting this Red Cherry Blossom Fave Mask.
The plain medical mask that most people wear are ok but they look horrible and if you like something you like then wearing a mask is less of an issue.
This 3 layer mask is red with white cherry blossom on it and as you can see it looks great.
The mask has two cotton layers and the outside layer is polyester and it is washable so after use you can clean it for your next use.
The mask is available in different sizes and if you don't like this mask style then you can get 2 layer once to and kids mask with this design are available too.