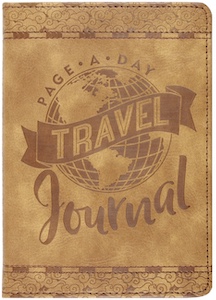 Now you can get this Page A Day Travel Journal that is the perfect item for your next holiday.
This looks like a leather travel journal but it is all fake leather so vegan and animal friendly.
Inside there are 176 pages that are lined and they have room for the date and location on the top and the weather below so you can write a whole page for one day of your trip.
And this journal looks great for a world traveler like you as it has a bookmark string and an elastic to keep it closed when in your bag.