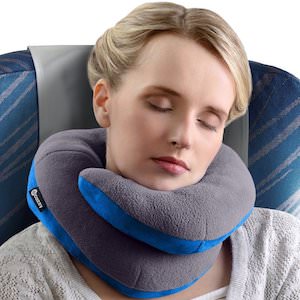 We all know about travel pillows and most do not prevent your head from falling forward but now there is this chin support travel pillow and it is made by the people from BCOZZY.
This travel pillow is 360 degrees and a part goes on top of the other making it nice and thick where you want it and thin where you don't. You can now be more comfortable while napping on a plain, train, car, or at home all thanks to this pillow.
And this cool pillow is available in sizes for both adults and kids and comes in many colors so that you get a pillow that fits perfect and looks cool.