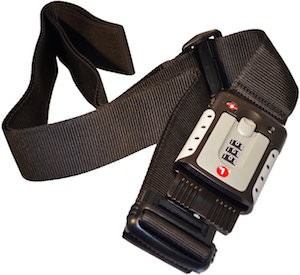 Luggage straps are a great way to mark and protect your suitcase from people opening it.
And now there is this luggage tag that has a TSA approved lock that also has an indicator if TSA opened your bags so that you know if they did.
This luggage strap with lock also has an unique fasting system that allows you to tighten the strap without having to unlock the bag witch of course make using it a lot easier.
Now you can stop worrying about people opening your luggage without you knowing and no more worries about your bag opening when handled roughly as this strap will protect it.