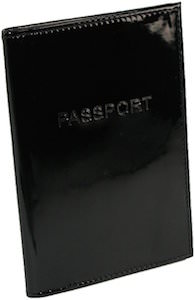 Of course you like your passport to look like new and you would love to keep your private info safe.
And that is what this passport cover offers.
OK this is just a synthetic passport cover that comes in black, pink and green but it does a great job in keeping your passport like new and it block RFID so nobody can try to steal info from your passport without you allowing it.
This may not be an amazing leather passport cover but it will get the job done and that is what counts.