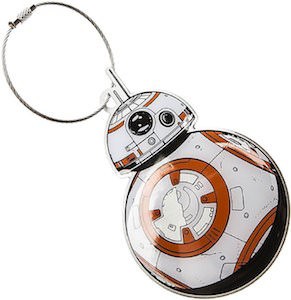 If you are looking for a cool bag tag for you backpack or a luggage tag for you suitcase this BB-8 tag will be a must have for the Star Wars fans out there.
BB-8 the droid introduced in The Force Awakens movie can now be you travel companion.
The die cut luggage tag looks like BB-8 on the front and on the back you can just write you info. The luggage tag has a steel wire to securely attache it to you bag and for sure it looks a lot more fun then those boring square tags they sell at the dollar store.