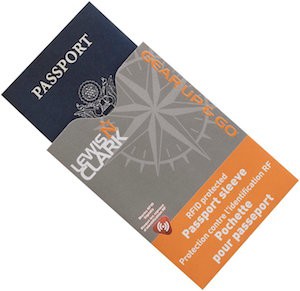 If you want you data that is stored in your passport to be safe then use a RFID blocking passport cover like this one made by Lewis N. Clark.
This cover is just a simple sleeve so it does not take a lot of extra space but will block people from accessing the information from you passport and that of course makes you life a lot more secure and safe.
The passport cover is tear and water resistant and that all makes it a great place to store you passport as it will be safe from physical harm to.