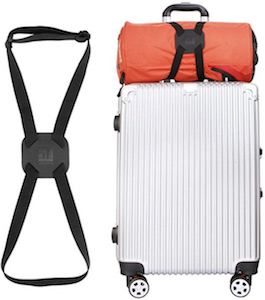 If you travel a lot and have smaller bags or things like it besides your big suitcase then you just have to get this Bag Bungee Luggage Strap.
The bag bungee is a strap that is adjustable in size and will just fit over the retractable handle of your suite and then it becomes super easy to attach things to your suitcase without having to worry about it falling down again as it always just seem to fall but with this strap that is a thing from the past.
Click on the picture to find out more about how this works as it is super simple and so useful.