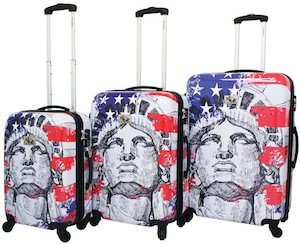 If you like to travel and need some new luggage then you should check out this US flag and Liberty suitcase set.
The set includes 3 suitcase in different sizes and all the suitcases have a US flag background and on top there is an images of Lady Liberty in black and white. And the full design has a worn look.
So now you can travel the world and show them that America is on your mind even when visiting amazing places and seeing amazing things.