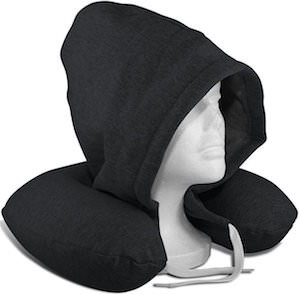 Travel pillow are great but if you want a bit more privacy then maybe this travel pillow with build in hood could be even better.
The pillow is made from memory foam to be super comfortable and the cover is made from sweatshirt like material and comes charcoal or grey and also includes a matching cover.
Now you can just feel comfortable on those long trips without having to worry about not being able to rest.
And the hood will protect you from the germs left behind on the head rest by the previous traveler and that may bring you some easy of mind to.