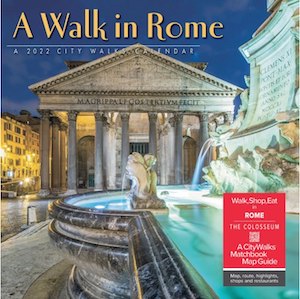 Get yourself ready for a visit of Rome with this 2022 A Walk In Rome Wall Calendar.
You may not be able to visit Rome right now or just want something that reminds you about this amazing city then this wall calendar is what you want.
This calendar will have great images of part of the city and there is an amazing calendar grid s that you can track things all year long.
And this 2022 calendar has more than just pictures and the grid it also has details about what you are looking at on the picture and there even is a walking map.
Also the Rome calendar already has all the important things like major holidays filled out for you.