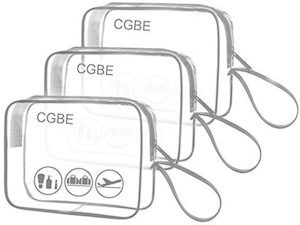 Now there is this set of 3 Clear Toiletry Bags that makes getting ready for your trips so much easier.
If you know about putting toiletries in ziplock bags so that you can show them at the airport then you know that they are not perfect but now you can use one of these clear bags that are leak and waterproof so that you don't have to worry about leaking on your luggage.
Besides for at security these bags are just perfect for at your travel location to as they have a nice handle so that you can take it easily take it to a communal shower or maybe the pool.