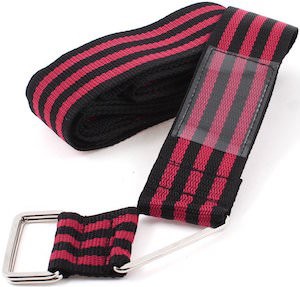 If you are looking for the perfect luggage strap for your bag then you have to take a closer look at this one.
This luggage strap does not have a click to close system to close your strap but this one has sturdy metal loops that makes it more versatile and stronger.
And this luggage strap is not short it measures 4 meters making it often enough to fold in vertical and horizontal around your bag giving it optimum security from opening and making it so much easier to spot.
The luggage strap is red and black striped and has an plastic window for you info just in case your bag gets lost.