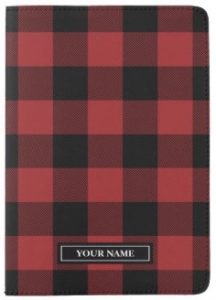 Now you can protect your passport with this Personalized Plaid Passport Cover.
The passport cover is a plaid color and comes in red and black but also in different colors that you can see by clicking the picture. And on the front of the passport protector it also has a name tag printed on it with your name which make it easy to find your passport in a stack of passports.
And this passport protector is sturdy and water resistant so that you can worry a little bit less about your passport while you are traveling.