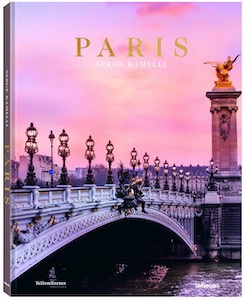 Now you can get this Paris Photo Book so that you can enjoy Paris when ever you feel like feeling the amazing city in France.
This Paris book by Serge Ramelli has 176 pages full of amazing photo of the amazing city. Now you watch amazing photo's of the city and even enjoy different seasons and there is some text in it to so that you know what you are looking at and it is in 3 languages so that you can feel even more like a tourist as you can read in in English, German, and French.
A book with amazing pictures is what we all need when we can't travel the world to go experience in real life so check out this amazing book about Paris, France.