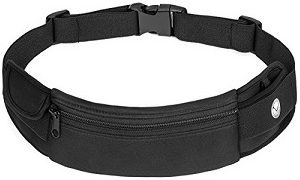 If you are traveling and like to keep your valuables close to your body then you should check out this Orion Travel Belt.
This travel belt has 3 pockets and can hold your phone, coins, keys and more and all in a way that will be hard to notice when you are wearing this on your body.
Besides for traveling this travel belt could be perfect for going on a run too as it will not move around when you are going for the quick run and that means you don't have to worry where your phone and car keys are going.