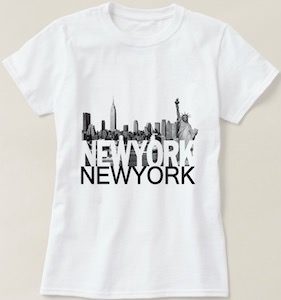 If you are looking for the perfect New York city t-shirt then you just have to check out this New York New York t-shirt.
You can get this t-shirt in many styles, colors, and size for men, women, and kids so that the whole family can wear a shirt to tell everyone how much you like the Big Apple.
On the t-shirt you can see a black and white skyline picture of New York city with the Statue of Liberty on the front and then on top of all the in white the text "New York" and then below all that it says New York again.