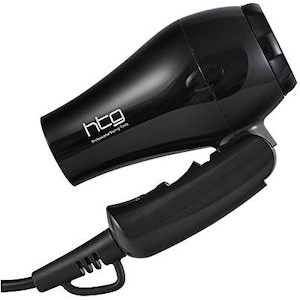 If you need a good hair dryer even when you are traveling then you just need to check out this HTG Travel Hair Dryer.
This travel hair dryer is available in black and in white and works on both 110 and 240 volts so that you can basically use it anywhere in the world. And this hair dryer is foldable so that it doesn't take up to much room in your luggage. Besides the dryer there is also a concentrator nozzle for the perfect drying experience.
If you are always disappointed by the hair dryers in hotels then you are in luck because this is a 1000W dryer so that you know you have the power to dry your hair the way you like it.