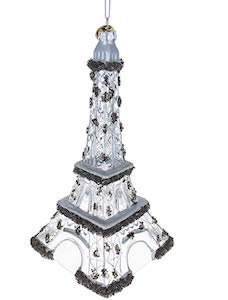 This Christmas your tree can have this Eiffel Tower Christmas Ornament in it and that will bring back the memories of Paris.
The Paris ornament is made from blown glass with lots of details to make it really look amazing. And this Eiffel Tower ornament comes in a gift box to so that you can surprise a friend with this special ornament and maybe a trip to see Paris together.
I am sure that this ornament will look stunning in a Christmas tree as it is made from glass which will look nice with the light from the Christmas lights in your tree.