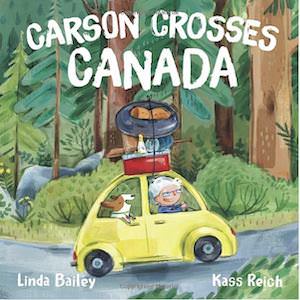 Now you can get your child this fun Carson Crosses Canada Kids Book that is all about a road trip through Canada.
If you child loves to read or if they love to listen to a nice story to listen to when they go to bed then this is the book they need.
This book has 36 pages all with great art and text and the book is rated ages 4 -8 but if you read it to you child then even  younger would work.
The story is about Carson who goes on a trip from British Columbia on the west coast all the way to Newfoundland and on the way to stop at lots of places and provinces and that make this fun book a great learning tool to so that your child knows about Canada.