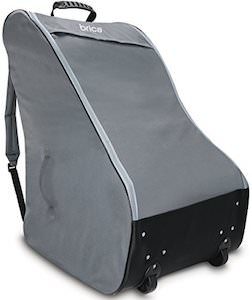 if you travel with car seats then you know what a hassle it is and how those plastic bags they give you at the airport are not really protecting it.
But now there is the car seat travel bag that you can carry as a backpack to keep your hands free or you can pull it along as it has a nice pair of wheels. And the people from Birca even added a nice huge pocket so that you can take some extra stuff that does not fit in your suitcase.
The car seat travel bag fits almost any car seat making it just what any parent needs.