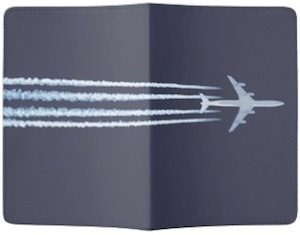 A passport cover is a great way to protect your passport from damage and to make it easier to find yours in the stack of family passports.
This passport cover is dark blue in color and on it, you can see a plane in the sky with a contrail behind it and the vapor trail goes all the way from the front to the back.
And if you like you can personalize the cover at no extra cost with your initials that then will be printed on the front in the right lower corner.