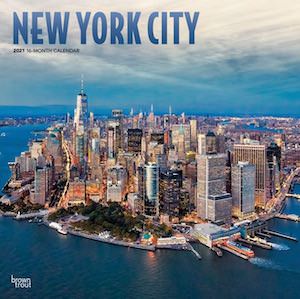 Now you can start 2021 with this 2021 New York City Wall Calendar on your wall.
We may not be traveling much for a while and if you want to go to New York City then this wall calendar can bring the Big Apple to you or at least some amazing photos of it.
This wall calendar will bring great images that bring back memories of New York and each month you can find something else and yes all the seasons are there to including snow and and colored leaves and everything you hoped for is there including the subway.
And besides great pictures there is plenty of room for your important dates and all the holidays are already put on the calendar.